More of the state creeping in to private matters of the family. Children are the tools of the control system: adult behaviour is easy to manipulate if the adult has a child to threaten. Kid should change his name to the middle finger.
Nwo Report
Source: Nicole Ramage Examiner.com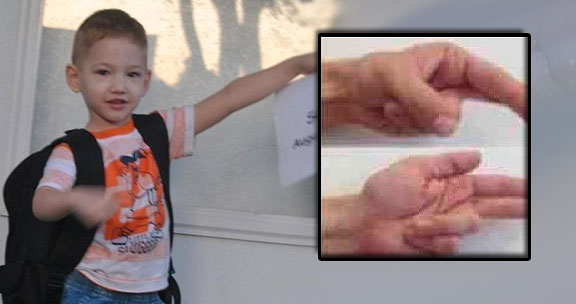 Tuesday morning, Grand Island School District in Nebraska was told the Spanjer family that they would not be requiring Hunter, a deaf preschooler, to change the way that they sign his name. Last week, it was reported that the school district wanted his name changed because they felt it violated their 'no tolerence' policy because his name sign kind of, sort of, maybe just a little bit, looks like a gun.
When deaf preschooler Hunter Spanjer signs his name, he does so by crossing his middle finger over his index finger on both hands and moves them up and down. His father says that this is a registered sign within S.E.E. (Signed Exact English) and he should not be made to change his name. The school board says that they feel his name is too close to the sign for a gun, which many teachers…
View original post 231 more words